Update Post: November 28, 2023 11:18 pm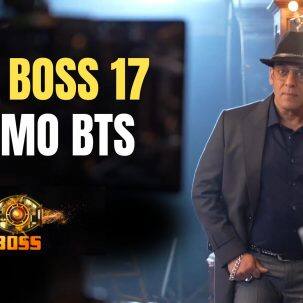 Get ready for an exciting season of Bigg Boss 17 as Salman Khan gives us a sneak peek into the theme in a new behind the scenes clip, watch the video to know more.
Salman Khan has set hearts racing with the teaser, giving us a glimpse of the excitement and thrill that awaits. With new challenges and a captivating theme, this season promises to be a rollercoaster ride of emotions. Stay tuned as Bigg Boss 17 unfolds, exclusively on COLORS. Salman Khan adopts a qawwali style in the first promo. He talked to Bigg Boss through a gramophone. This promo was posted by Colors on their Instagram account with the message "Na jaane dene honge ishq ke kitne imtehaan, taaki bann paaye Bigg Boss ke khaas mehmaan." Salman mentions that some housemates may get special treatment. Bigg Boss assures him that he will be able to spend time in the house with some of his favourite contestants. Salman has said that Bigg Boss would have a series of tests for couples before they are allowed into the house. This is quite intriguing. In the next promo, Salman Khan talks about three distinct avatars of Bigg Boss: Dil (heart), dimaag (mind), and dum (power). Watch the video to know more.