Update Post: November 28, 2023 10:54 am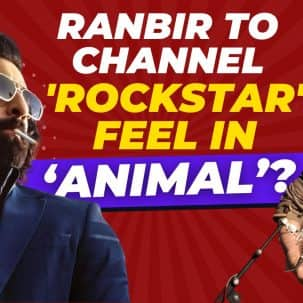 Get ready to witness Ranbir Kapoor's iconic Rockstar avatar once again in his highly anticipated film. Watch the video to know more.
Get ready to witness the dynamic duo of Ranbir Kapoor and Anil Kapoor in their upcoming film that promises to bring back the Rockstar vibes. Alongside them, the talented Rashmika Mandanna will also be adding her charm to the star-studded cast. This exciting project has fans buzzing with anticipation as they eagerly await the release of the film. Ranbir Kapoor, known for his versatility and incredible acting skills, has already proved his mettle in the musical genre with his outstanding performance in the film "Rockstar." His ability to immerse himself in his characters and bring them to life on the screen is truly commendable. Rashmika Mandanna, a rising star in the industry, has already made a mark with her impressive performances in South Indian cinema. Her addition to the cast brings a fresh and vibrant energy to the film. Watch the video to know more.