Update Post: November 28, 2023 11:11 am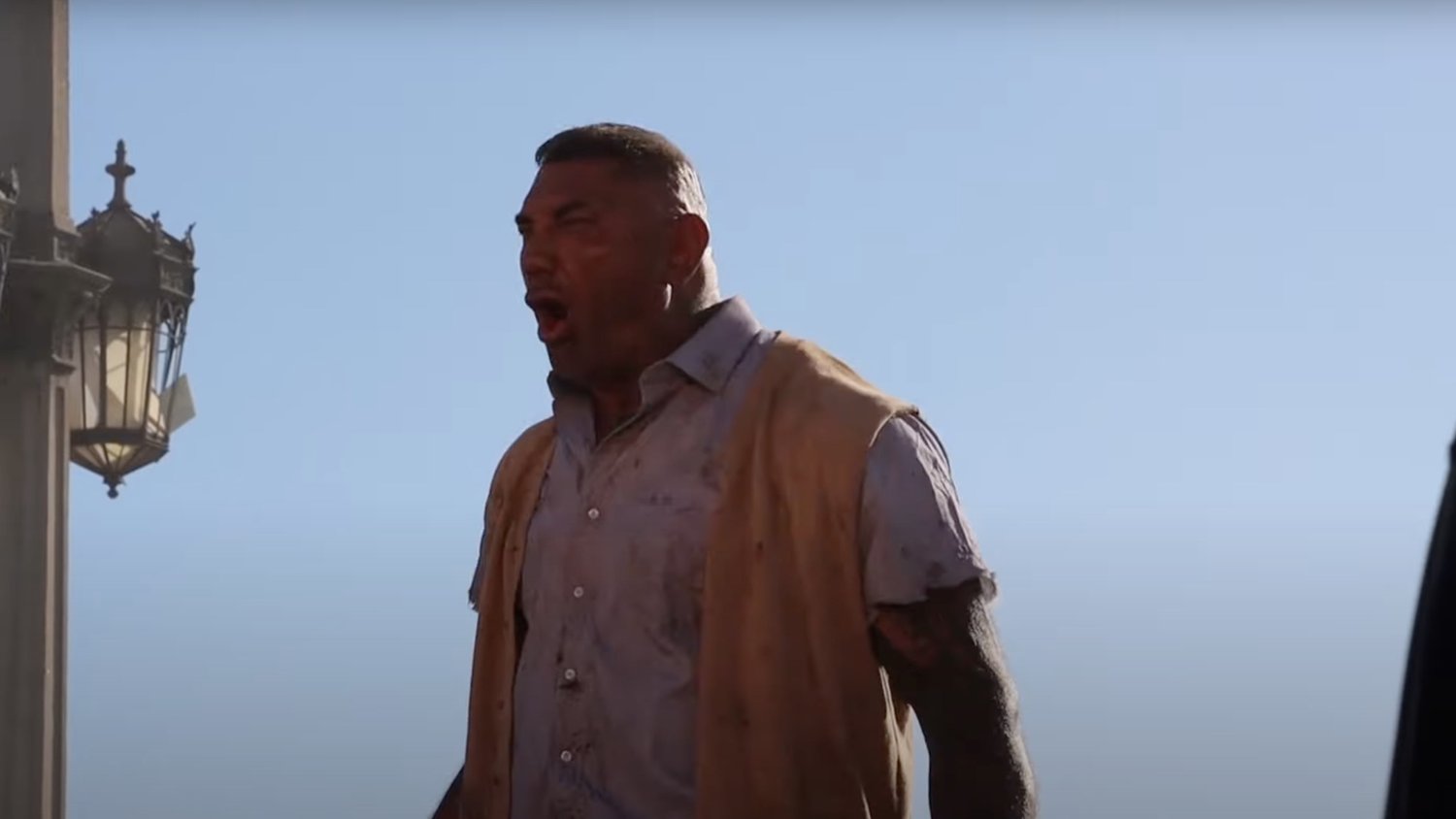 Earlier this week, we shared a live-action trailer for Mortal Kombat 1 starring Dave Bautista, and it got fans super pumped up for the upcoming game. WB Games and NetherRealm have now released a new behind the scenes video featuring Bautista playing the game and talking about the franchise.
One thing he says in the video is, "Obviously, my voice is gone now from screaming Mortal Kombat all day, but I love this because it directly connects me to my past. So it's more personal and feels more gratifying."
Bautista goes on to explain that his favorite character was Liu Kang because of Kang's bicycle kick, and because he was able to morph into a dragon for his badass Mortal Kombat II fatality. He then added: "I like Scorpion now because I just want to hear him say 'Get over here!' (laughs)."
In the game: "Discover a reborn Mortal Kombat Universe created by Fire God Liu Kang. Mortal Kombat 1 ushers in a new era of the iconic franchise with a new fighting system, game modes, and Fatalities!"
Other characters for the game include Liu Kang, Scorpion, Sub-Zero, Raiden, Kung Lao, Kitana, Mileena, Shang Tsung, Johnny Cage, and more. Jean-Claude Van Damme will be featured in the game as an alternate skin for the character Johnny Cage. The trailer also reveals that General Shao and Sindel will be playable characters in the highly anticipated game.
Mortal Kombat 1 is set to release on September 19 for the PlayStation 5, Xbox Series X/S, Nintendo Switch, and PC. This is the twelfth entry in the Mortal Kombat franchise and the second reboot after Mortal Kombat in 2011.